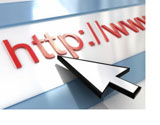 The United Township Association would like to introduce you to our newly redesigned web site. We hope that you find the site aesthetically pleasing and easy to navigate. The new design will also help facilitate more and quicker interaction between the Association, its members and the public.
Some of the features you will find:
Important news posts featured on the front page news slider
Search function to find news and information from across the UTA website
Easy navigation of past news posts (archives)
Quick reference to important upcoming dates
RSS- When you subscribe to the UTA Website RSS  Feed, you will be notified of any new content that is posted to the site
If you have information that you would like to share or suggestions for additional features, please drop us a note.